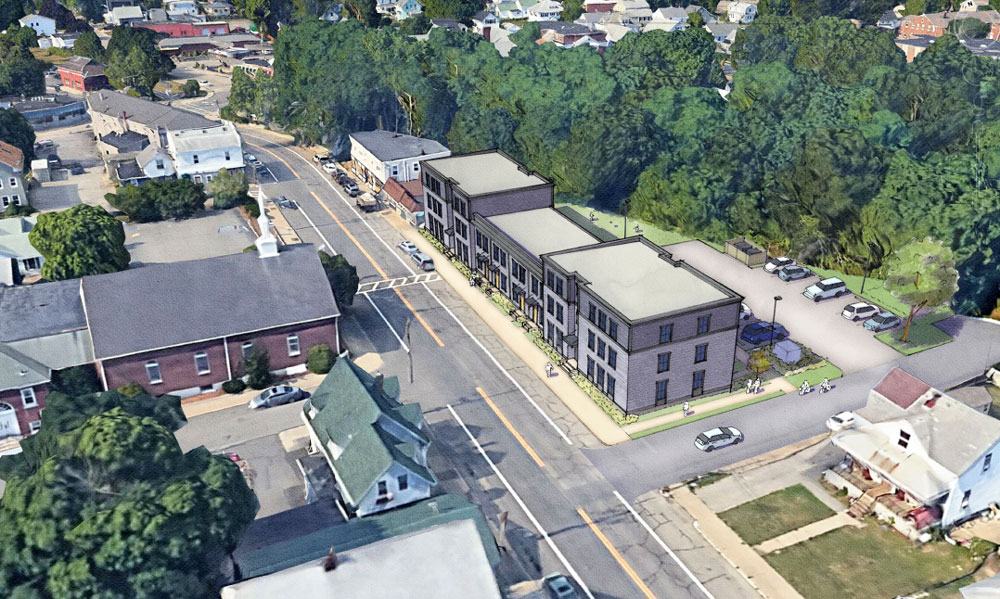 Residences at Riverside Square
In predevelopment
The Residences at Riverside Square development will create 16 new affordable rental apartments for very-low to moderate income households. The redevelopment of this site will revitalize a long-vacant and blighted property adjacent to the East Bay Bike Path.
336 & 348 Bullocks Point Ave., 12 Fenner Ave., East Providence
A mix of 16 one- and two-bedroom new apartments
17 off-street parking spaces
Very-low to moderate-income households
Riverside Square is a "pocket neighborhood" undergoing a renaissance, with significant investments being made by homeowners and merchants, as well as by the City of East Providence to bring art, sitting areas, landscaping and other aesthetic improvements along the East Bay Bike Path that connects to Providence and south through Barrington, Warren and Bristol.